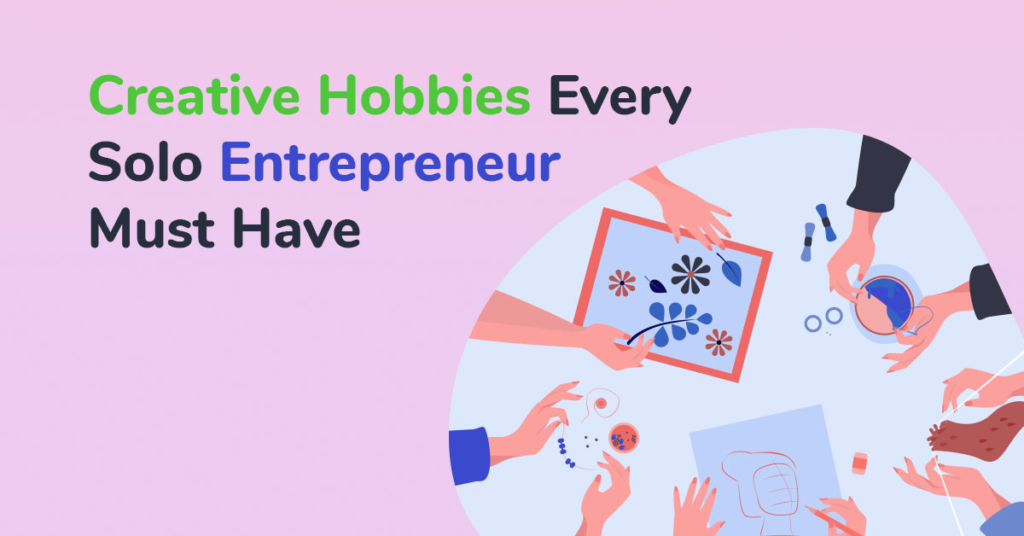 "BusinessBusiness is about creativity! "
A successful business requires creativity. Creativity is necessary to keep the mind fertile. People who are not creative will often find it difficult to pursue something of their interest. Most of the entrepreneurs are innovative in approach to reach people and market their service or product. Sometimes the hobby only becomes a very successful business.
Ten hobbies which are I believe every entrepreneur must have to remain sane are:
Gardening/ Cooking
These are calming activities in nature; whenever you cook or perform gardening, you actually give yourself time to munch over ideas and thoughts. These activities also instill a sense of patience and preservation. Every entrepreneur must have the patience to keep working and stay attached to his or her ideas.
Puzzles
Puzzles are like exercise for the brain, plus it's always fun to connect the dots. To keep your brain active and fresh for a longer duration, there is nothing better than a puzzle weekend.
Musical instruments
Music is the healing therapy, writers, marketers, and especially those in media should always have their earphones in pockets. Research shows that music has a direct connection with the moods of the individual. If you are in a bad mood, walk a mile with your earphones and favorite music, and feel better.
Reading
The mind which doesn't read is a superior primate brain wasted. Like every other organ in our body, our brain needs it's feed too. Until you give it something to feed upon, it's useless. Entrepreneurs should read about trends in their industry, useful books on business ethics, and anything that expands the horizons of thinking.
Writing
Writing can itself become a serious business. If you are not into this BusinessBusiness, putting things in the paper somewhere provides a frame to your thoughts. It can significantly improve your thinking capacity and enhance your overall communication skills.
Traveling
Traveling is another significant way to learn new things. Especially if you are an entrepreneur going to new places helps you explore the territory and plan if your business can expand in the location. While you travel, you meet new people, and communication is another major factor driving business growth. So, travel is another hit hobby you must have to become a successful entrepreneur.
Socializing
Use social media and various other platforms to showcase your services and offers. Also, be active around the area where you wish to expand. Organize events where you can communicate about your business and establish your business's identity.
Yoga
Yoga is the way of life!
It instills a sense of discipline and keeps your brain calm. Yoga can help in the management of anger, pain management, improve breathing, and posture. Entrepreneurship is a very tough road; you have to face many hurdles in the pathway—the discipline and flexibility that Yoga offers to attain goals and manage obstacles in the entrepreneurial journey.
Cycling
Cycling is about pulling all your energy and riding over miles to stay fitter, happier, and active. It's one of the best options to be fit and stay comfortable all along the journey. Cycling facilitates cardiovascular activity, enhances heart function, and keeps you active in the long run.
Experimenting with looks
Businesses require a contemporary outlook, and therefore experimenting with looks helps keep you relevant for a more extended period of time.