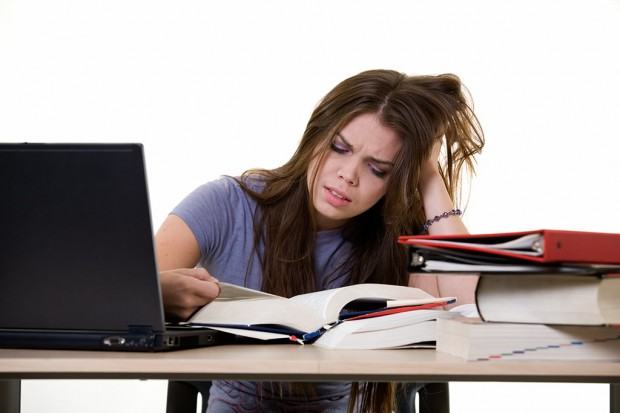 If you are at a juncture where your academic or the professional journey demands a mandatory magical phase change, gearing up your level of expertise through detailed learning in the urge to become better, highly-skilled, and more demanding than ever before, then surely there are the several dilemmas of writing technicalities you have to confront.
While enrolling yourself for some of the world's highly acknowledged and recommended institutions/universities/colleges for any career-specific streamlined chores is like a devil of a job.
Writing Statement of Purpose Is Difficult But Not Too Tough
All your research, paperwork and submitting tasks stuck at the most mind-boggling part from the list of things to do. Yes, I think now you have unboxed the puzzle that I am addressing. Of course, it's all about Statement Of Purpose or SOP.
Read Also: List of Top Recommended 3 SOP Writers in India
With my own observation from the last several years of writing, I have given it a pet name so I generally call it a 'Writing Trauma'. Sounds funny but a small ignorance or obliviousness while writing an SOP can turn out to be a banana skin thus steers you to a distasteful denial or rejection before even starting.
Writing flawless and precise SOP is really an art rather than just writing some academic or professional facts along with obsessed involvement with complex English vocab and thesaurus which is generally very boring and very much already expected blunder in front of any examining body.
Things To Think Before You Write Your Statement of Purpose
Frequently it has been seen that the commonly asked questions and doubts that every applying candidate asks and searches are almost the same and obvious. But unfortunately, most of them fail to find the right answers and flunk to draw some sort of meaningful conclusions after going through the myriads of solutions provided all over the internet along with their personal research on it.
Today I am sharing and trying to cover everything in very brief which you must keep in mind before writing SOP. After all these years of experience in academic/professional writing and understanding its core, the difference it holds beneath the surface than other forms of writing is worth mentioning and vital.
Though it is difficult to put them all in some words because it's an art, experience, technique, trick rather than writing what you believe, expect and want. Below I have mentioned some of the very short briefings-:
Read More: Students, SOP Writing Services You Should Opt For
Profound Writing Skills– In order to write a substantial SOP, you must be better acquainted with good expression based command over English grammar, literature, punctuations, metaphors and sometimes idioms. As they help in showcasing the clarity, confidence, command over the flawless exchange of writing and expression skills which quickly catches the eye of the examiner who might not be in a good mood to read absurd content. While examining the pile of thousands of applications for the same course, believe me, never take the examiner's patience for granted.
Clear Vision, Goal & Selection– Yes before landing into some final conclusion about the choice of the stream(any masters, research-based, executive course etc) you have made just before applying or after a certain job ordeal or it may be a long pre-planned decision, it is extremely essential for you to have a precise, extremely well explored/researched and in-depth explanation for the same. Your vision must justify and suit your choice of applied stream and its applications.
Your goals must correlate and throughout revolve around the subject/reason behind applying to a specific institution. Sometimes candidates from different backgrounds with different circumstances apply for out of the box choices due to existing demand and trending scope.
Due to no past engagements, there are likely to be fewer possibilities to prefer them in place of someone working in the field for several years and possess a sound profile unless you have highly flammable and spontaneous reasons and art to illustrate and exemplify them.
Avoiding & Eliminating– It is really difficult to find and predict what to avoid and what to eliminate until and unless you actually have a good eye and speedy mind. It is just like when we speak we forget to hear what we are speaking and vice versa. It is a fact that those who listen to themself at that particular juncture, they choose their words wisely which leads to a fruitful and result oriented conversation. In this way, you will avoid all those unnecessary vague texting while driving your SOP.
The Statement Of Purpose is not about storytelling, it is about being a gourmet and an excellent culinary artist who knows what and when to add that ingredient which will surely buy you a lot of premier tickets. Avoid vague phrases, statements and words as much as you can. Your content must maintain a crystal clear clarity of expressions and successively falling facts. Avoid the repetition of sentences and try to express more in fewer words which is an art.
Eliminate all preposterous concepts regarding formats and procedures for writing SOP from your mind. There are no boundaries in true art, you just have to feel the heat. Always consider yourself as an examiner or reader and then crosscheck every word. If pleasure oozes through your nerves and makes you immensely happy, satisfied and truthful to yourself as you keep going till the end then believe me no other testification is required.
Criteria & Conditions– Last but not least, never run like a headless chicken, go through all the criteria and mentioned terms and conditions multiple times as there is no scope of breach or jailbreak in the SOP. Moreover, it will surely languish your purpose of writing. Stick to the word limit and if it is not mentioned then don't make it too lengthy.
Sometimes not mentioning the word limit is like an acid test of your skills. In addition, plagiarism is the most common point which needs special attention. Avoiding plagiarism in the first primary step to get into the admission block. Multiple reading of criteria and conditions will lead you to discern the fact that you have to re-examine every detail of the university, applying country, your subject choice, course & curriculum details etc.
Keep in mind the length – Remember, an ideal Statement of Purpose should be one to two pages long, ideally wrapped in around 800-1000 words. However, the length of SOP may vary as per university-specific requirements. Some universities have a fixed length and pattern of SOPs required, which is fixed to 500 words only, even 1200 words in some cases. Most of the universities accept the generic length, which is 800-1000 words. While drafting your SOP do not forget the length and avoid making your SOP too exhaustive to read.
The division – Make sure your SOP has a proper flow containing an enticing introduction, followed by academic background, professional experience, extracurricular exposure, choice of course justification, future career goals and wrapping it up with a closing paragraph. Having a clear SOP with the right flow can only make it an interesting and to the point read.
Show any setbacks as challenges faced – In case you have faced any setbacks or low grades during your learning journey, make sure to highlight them as a positive phase – a teaching phase where you learned to concur your challenges. It is advisable to keep a clear picture as if the University you are applying for comes to know any relevant information you have missed to share in the SOP, your application can get rejected for that reason. So, always keep your SOP simple, concise and structured.
Final check – Once you have finished your SOP draft, double-check for grammatical or formatting errors. Your next step should be to analyse and review your SOP. See what you find lacking and try to make it more effective. Take feedback from family, friends or professors before submitting the final draft.
It is generally easy to write a story of your life explaining the importance of each incident in shaping or moulding your character. However, when it comes to defining your SOP within the communicated word limit by some universities, the challenge is to portray your best within limited words. In such cases, it is better to mention the major achievements from every place you have been too such as school, college, office, etc.
All these checks, proofreading and detailed exploration will surely give you an edge over others and will increase your chances.
These are some of the key points and headers which demand a considerable amount of attention while reserving your seat. It is really a great honour for me to share my experience and knowledge so that candidates from all around the globe can understand and take assistance through this blog. Though it is impossible to put down everything here, still I have tried to provide you with a considerable amount of ways in which you can crack an SOP. I personally believe that mistakes are not just a ladder to perfection but they are our immunity towards eternal bliss.
Need Consulting for SOP Writing? Contact Us and become stress free.