The List of the Top 3 SOP Writers in India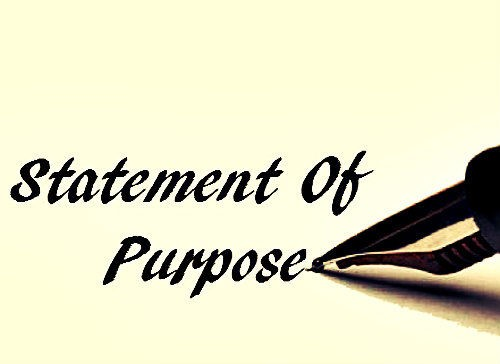 Every year lakhs of Indian students choose to go abroad for their higher studies. Be it Yale, Harvard, or Stanford, there is no prestigious institution of higher learning that is devoid of Indian students. Application to any foreign university involves a rigorous selection process. Here, things like Statement of Purpose (SOP) and Letter of Recommendation (LOR) are taken into account and often given higher weightage than that of academic grades.
Considering the importance of an SOP, it is a sensible thing to invest your time and effort into it. But, being non-native speakers of the language, it is often challenging to come up with an SOP that is a compelling read. Many highly talented students fail to do justice to their academic and personal profiles and end up losing a coveted seat.
To avoid such a thing from happening to you, it is suggested that you employ professional help for writing your SOP. Now with hundreds of service providers available, it is indeed challenging to identify which one will be most suitable to cater to your needs. To help you through this dilemma, here is a list of the top SOP writers in India.
Founded by Bhavik Sarkhedi, this Ahmedabad-based content writing agency specializes in SOP writing. What sets Write Right apart from that of most other service providers is the fact that the team invests ample time in getting to know you. Before taking up any SOP project, the team indulges in detailed sessions wherein they talk with you to understand what your core strengths and weaknesses are. For outstation clients, the team ensures that communication is telephonic.
Once the team is armed with all the facts that they need, they pen down your SOP in a manner such that your weaknesses are portrayed as stepping stones to your success story. Such a humane projection triggers the right set of emotions in the selection committee and increases your chances of getting selected. The through research that the team at Write Right does on the college that you are applying for and the efficient manner in which they introduce the same in your SOP is an added advantage. This is one of the most efficient ways of expressing your interest and making the university admission committee feel how lucky they would be to have you!
The SOP that you write for any foreign university is a one-page document where you tell them your story and how you are relevant to their institution.  With its team of 25 dedicated writers and committed support team, they are one of the most competent people to tell any story including that of yours.
At Estorytellers, client satisfaction is the ultimate priority and they give you free edits on your SOP until you are happy with it. Over the years, E storytellers have set the careers of hundreds of students on the right track by writing brilliant SOPs for them. If you are sure about a particular foreign university you want to be in, hiring estorytellers to pen down your SOP will be a smart choice.
As a student applying for multiple foreign universities, time and money might be a constraint for you. If you are looking to save your time and have a quality SOP without cutting into your college funds, Taletel is the place to be.
A relatively new SOP service provider, Taletel has mastered the changing trends of the university admission committees. This allows them to customize your SOP based on the college you are applying to. The fact that each member of the Taletel team undergoes a strict selection process is a testimony to the superior quality language that your SOP will have.