Top 5 SOP and LOR Writing Professionals for MBA, Ph.D., and MS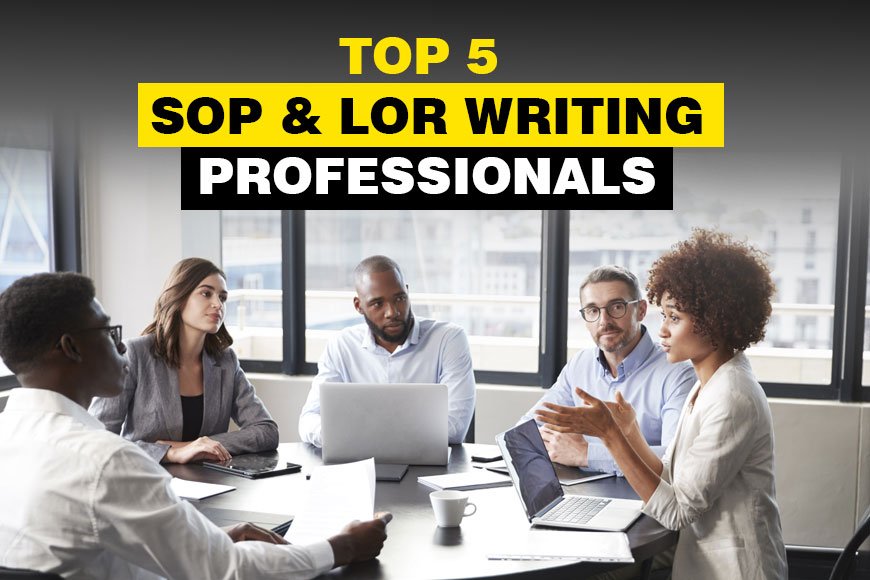 Now everyone knows if you are planning to study abroad looking to widen your career or future prospects, there are a few crucial documents that your application demands. These documents set you apart from the competition and are kind of a decider for the admission committee as to who deserves admission in their institute or country. These documents are the make or break for your application to study abroad.
So, which are these documents?
An SOP Statement of Purpose and a LOR Letter of recommendation.
An SOP gives the complete overview of your learning journey, starting from your education, your work experience, to your plans ahead. It also reflects on your personality. While a LOR is given by your academic instructor or work manager acknowledging your contribution to your learning, whether academic or professional and endorsing you for the program, you have chosen to study abroad.
These documents are vital, and hence they need to be framed with professionalism and uniqueness. The admission committee will undoubtedly look for an SOP and LOR that stand on par with all the applications they have received and gives more value to the applicant's profile.
So, how do you get an ideal SOP and LOR?
By hiring professional help, you can ensure your get the best output with minimal charges.
Writing an outstanding SOP & LOR requires great care, attention, patience, and enough time to get it done rightly.  An experienced professional SOP writer will be able to write your draft, polish it and give you a remarkable result within the timeline. It is essential, especially when you opt for specialized courses of MBA, Ph.D., or MS.
Let's look at the top five SOP and LOR Writing professionals for MBA, Ph.D., and MS that can deliver quality creation.
Bloggism
Bloggism are proficient writing service providers that help get SEO-optimized top-quality content. Client satisfaction and premium writing are their priority. Bloggism excel in creating a web presence for high-quality content with affordable charges and adherence to timeline contact Bloggism to get remarkable content with ease. By opting for Bloggism, you will get fast, flexible, and trusted work with marvelous content. Email: contact@bloggism.agency
KalamKagaz
Knowing what to do, with years of experience and their established team of professional writers are carrying out the task of delivering great SOP & LOR documents in the most professional manner. Their practice makes them understand your requirements seamlessly. The ace in writing the SOP & LOR content writing services provides 360-degree writing and profile building services. For their professional help, email contact@kalamkagaz.com.
Write Right
Write Right, founded by Bhavik Sarkhedi, is globally ranked as the best among India's top content writing agencies and abroad. They are known for their quality content, adherence to deadlines, and client satisfaction, with a team of creative writers that led Write Right's five years in the service to become enhanced every day. WriteRight specializes in SOP and LOR writing along with Copywriting, Blog Writing, Ghostwriting, Email writing, social media writing, Website content writing, Resume writing, Digital Marketing services, and many more online content services. Contact https://www.write-right.in/ for an SOP and LOR that will fulfill your dream to study abroad.
Taletel
Taletel is a highly creative content writing firm that focuses on delivering quality content. Their inventive content delivery with customized services ensures complete satisfaction to their clients. They follow the changing trends, come up with newer perspectives and deliver strong content within the timeline promised. If you are looking for impressive content within your budget, Taletel is the option for you. Contact now – https://taletel.com/
Estorytellers
Estorytellers is the highest-rated and reviewed content writing agency. It provides all-embracing writing services across industries and is known for its exclusive writing expertise. With 50+ professionals determined to do every assignment with excellence and within the timeline, Estorytellers is a wise choice when it comes to getting proficient SOP & LOR writing services. Contact now – https://estorytellers.com/
Getting ideal SOP & LOR documents that align with your profile along with the course and country you have chosen to study abroad while promises to secure your place in your preferred establishment; it is a job for the masters of the field to do. So, leave it to the experts. Help yourself get an edge over the competition and transform your dream to study abroad into a reality. Go for the skilled content writing services to serve you and deliver incredible writing services.