Top 5 Recommended Statement Of Purpose Writing Services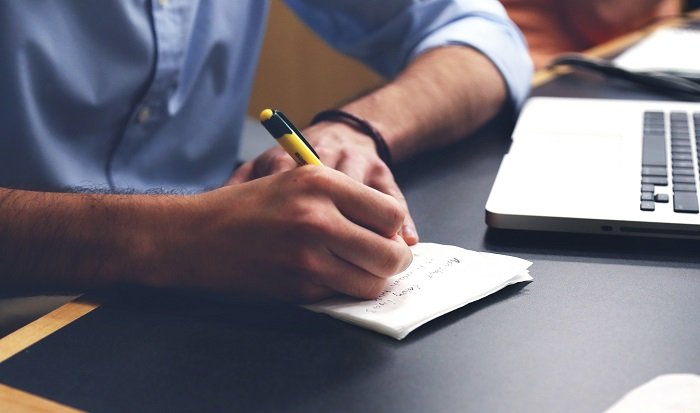 All about SOPs, their importance, and most recommended SOP writing services to go by
Statement of Purpose is a form of writing that reflects the intent that a candidate wants to portray to foreign universities' admission committee. In simplest terms, it depicts the purpose behind someone applying for a certain program. This is very much standard practice for taking admission in abroad universities these days. 
An SOP is like the best opportunity for the applicant to impress the admission committee. It is currently the most effective way of presenting a profile. One has to write an SOP in the form of an essay explaining the persona of the applicant. Here one should not include the aspects that are part of academic certificates.
Role of SOPs at universities
One should remember that admission committees often have to review the bulk of applications. They have to review thousands of applications, even for a single course. Therefore, SOPs are essential to be specific and precise. It is essential to be of the best quality. Most importantly, reviewers should pick unique aspects quickly.
Not just abroad, Indian universities have also started demanding SOPs from applicants interested in taking admission. These are primarily longer forms of essays a candidate often has to submit. It has become an integral part of the application process in most universities. In upcoming years, one can expect it to be the standard practice for almost all universities. Hence, modern-day students should be well aware of this writing form.
SOP writing should be precise and specific. Hence, one must understand what the things to cover in it are. First of all, it should provide a quick introduction to the applicant. Next, it should portray what the applicant aims to be in life. Most importantly, it should ensure that the candidate is thoroughly ready to take admission into a certain course. One can impress the reviewers better upon portraying why he opts for the specific institution.
What reviewers look for in SOPs?
One can make SOP writing strategic upon understanding the things that the reviewers look for in SOP. Primarily, they want to know about the life of the candidate. Therefore, one should explain the encouragement factors for him or her to pick this course. Reviewers want to check whether the applicant has a clear cut career path in mind. Moreover, he/she should have the clarity behind the selection of this institution.
Why is SOP important?
SOPs have become vital for modern-day applicants interested in pursuing a certain course from a certain university. It can be the deciding factor for someone to take admission. One must understand that the reviewers consider various aspects are before finalizing the application. Various certifications of someone's academic career is often not enough these days.
For universities, these are quite objective to depict someone's true potential or interest. On the other hand, SOPs are thoroughly subjective. In an era when most of the students are scoring well, SOPs can be crucial. It depicts the candidate's uniqueness, thus, providing a substantial reason for the reviewers to select. Needless is to say that it can determine someone's selection or rejection.
Why go with specialist houses for SOP writing?
In general, the ideal length of SOPs is one or a couple of pages. In terms of length, one can write it in around 1000 words. However, this is not a certain rule, though. The length of SOP may differ as per the need of a certain university. Some universities ask for SOPs of certain lengths. Some even want it as per their pattern. There are some those who want these SOPs even in 250 to 600 words.
Not every random student understands this aspect well.  Therefore, it is extremely important to ensure that the SOP writer is very aware of these aspects. This is the reason that most applicants prefer to go for professional SOP writing service providers. Moreover, considering the vital role it plays in selecting someone's candidature, hiring an expert seems obvious.     
Significance of SOPs for getting a scholarship
A prominent factor that makes SOPs such crucial is the key role that these play regarding scholarships. Needless is to say that some many institutions and universities offer scholarships. Thousands of applicants do apply for scholarships at these universities. A reviewer can't select all of these as most of these candidates do fulfill the eligibility criteria. Hence, the reviewers ask for an explicit SOP from the applicant.
Some of the universities ask it in the form of prompts of a certain length as well. Ultimately, they want to go through various reasons from various candidates on why they deserve it more. Most importantly, those who manage to obtain these scholarships create a better impression among the recruiters.
Scholarship amounts are often fairly high to attract any applicant. Hence, one must write in the most attractive fashion possible to impress. Considering all these aspects, most applicants prefer going with professional SOP writing services. Those who write these through professionals hold a greater chance of impressing reviewers.
Analyzing modern-day demand for SOP writing specialists
Modern-day students or applicants are indeed much aware of the importance of SOPs these days. The number of universities or institutions asking for SOPs has also grown significantly. All these factors have contributed immensely towards the growth of SOP writing services. It is true that common students hardly understand the norms set by the universities for SOP. Obtaining knowledge about the university is important for anyone to write SOP. It is so as the universities often ask for special reasons that the applicant opts for their university. 
Starting from faculties to placement scopes, one may need to know about all. Therefore, students prefer going with professional writers. Understandably, a common student, may not be thoroughly aware of the intrinsic aspects of a university. They find it safer to hire a professional SOP writer. All these factors have contributed to the growth of the SOP writing service market.
Keeping the massive demand for SOP writing services, the number of service providers has significantly increased. All of them claim to be the best. However, one can't just go with any random service provider. Anyway, below are the most reckoned names for SOP writing services one may take into account.
Top 5 SOP writing service providers one may consider
Founded by Bhavesh Sarkhedi, Estorytellers can be an excellent option for those looking for SOP services. They have an in-house team of highly experienced writers in this regard. Estorytellers is quite a reckoned name in the content writing service providing arena. To be specific, they hold a specialist's reputation for SOP writing services. Having a massive team of in-house writers, they are very much able to handle bulk projects. Most importantly, they remain available to answer the queries of the clients 24×7. People looking for specialist SOP writers can indeed find Estoryrtellers a great option.    
Taletel is a one of its kind explicit SOP writing service provider in India. They do hold an immense reputation in providing quality SOPs that delivers results. When it comes to the top rank universities, one should trust only the expert houses like Taletel. Not just abroad universities, they are equally reliable for top Indian universities as well. Irrespective of the length of SOP one wants to go by, Taletel can meet the clients' expectations. Having a massive team, they have been highly reliable about delivering content within a given time.
SOP writing needs to be precise yet attractive. It needs to be very specific, as well. To address these challenging aspects and deliver things right, Write Right can indeed be the best option. A well-known name in the content arena, Write Right is massively popular for its quality. They have a specialist team for SOP with an incredible track record. Customer support of Write Right is equally reliable as well. SOP writing service providers need to have a good customer support team as it needs enough consultations. All in all, Write Right is thoroughly trustworthy from all perspectives.   
Bhavik Sarkhedi & co is already a specialist name in the content writing arena. He is the author of bestsellers like The Weak Point Dealer, Will You Walk A Mile, and The C to T of Content Marketing.  However, he has got a massive reputation for SOP writing. His knowledge of top universities and institutions is immense. This is the reason that Bhavik Sarkhedi & co has managed to earn such an incredible reputation in SOP writing arena. Needless is to say that they have helped many students in fulfilling their dreams.    
5. Orangus
Orangus is a popular digital marketing agency with a great reputation for writing SOPs. They are having a massive team of content writers. Most importantly, they possess an explicit team of writers for SOPs. When it comes to quality, Orangus has been highly reliable. They offer needful consultations and support as well to ensure the best quality. No need is to worry about timely delivery as Orangus has a huge in-house team for SOP writings.