Top 10 Creative Content Writing Agencies in India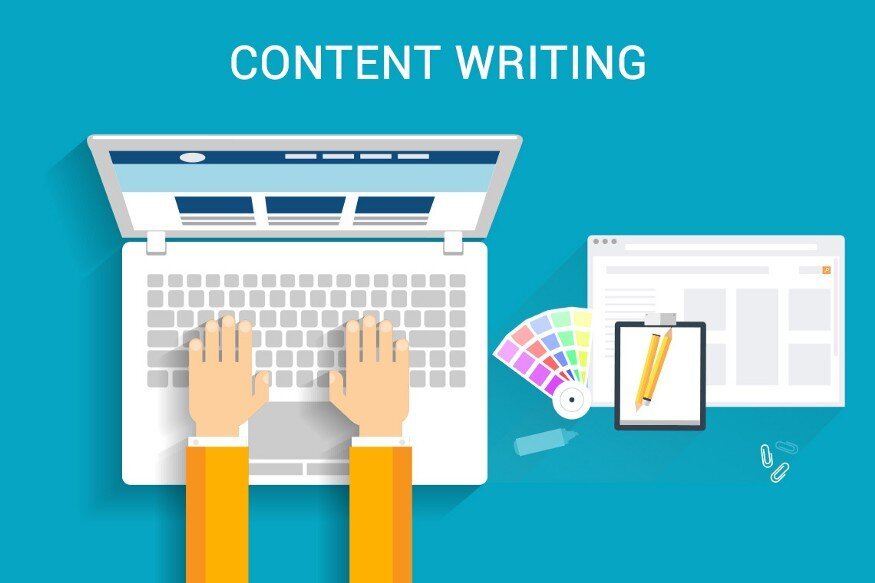 The content writing is an essential thing for SEO, and if you want to rate your web pages and blogs at the top of SERPs, you need to have excellent content writing and great SEO oriented material. You need a professional content writer for your company if you want to take high your company and want more future clients.
Too many digital marketing firms are providing content writing services in India, but today, here in this article, you will see about businesses whose key emphasis is on writing material.
Many content writing providers in India are available as a company, but just a few have managed to rank in the top 10 rankings. Let's know about India's top 10 content writers companies.
Top 10 content writing companies in India Things to let's get to know more:
1. Write Right: The following are the services provided:
· Technical Writing
· Content writing
· Creative writing
· Guest posting
· Slogan writing
· Resume writing
· Ghostwriting
Social Presence:
Twitter: https://twitter.com/the_write_right
LinkedIn: https://www.linkedin.com/company/the-write-right/
About the Company:
Inception: 2016
Employees: 10–49
Contact: bhavikwriteright@gmail.com
Clutch Reviews: 4.9 out of 5
Website: https://www.write-right.in/
Address:405, Ashapura Apartment, Shyamal Cross Rd, near PNB Bank, Ahmedabad, Gujarat 380015
The Gujrat Based company provides 360 Degree Solution to your content writing service requirements. They offer quality content within the expected time limit. Specialized in content marketing, this agency is completely dedicated to creating the best content for any requirements. As they have mentioned on the website, they simplify the linguistics wall and create a constructive place. This is what quality means. If you hope for quality content for your business, this is the place for you.
2. Estorytellers : The following are the services provided:
Technical Writing
· Content writing
· Creative writing
· Guest posting
· Slogan writing
· Resume writing
· Ghostwriting
About the Company:
Inception: 2018
Employees: 2–9
Contact: contact@estorytellers.com
Clutch Reviews: 4.9 out of 5
Website: https://estorytellers.com
Address: A-203, Sky Sol, Aarohi Club Rd, Ahmedabad, Gujarat 380058
The unique fact about them is that this content creation agency, established in 2018, uses a holistic approach to create demand generation through blend strategic expertise, creative flair.
You can enjoy writing an eBook, interviewing a blogger, reading, web material, web advertising, gaming, fiction, magazine post, product review, or writing material for specific countries such as Dubai, Israel and Riyadh. You may even book online or online.
You will enjoy internet marketing, SEO, page pace, a website promoting, page optimizing, SEO adult, Google AdWords services, under digital marketing. The USP of their great kingdom of software writing services may be taken as consistency in delivering low-cost material. You've got big shot customers such as Freshdesk, Pure Energy, Felix, Studio van Gogh
3. Taletel : The following are the services provided :
Online Content Writing Services
· Web Content Writing Services
· Copywriting Services
· Social Media Ads Content Writing Services
· White Paper Writing
· Press Release
· Proofreading and Editing Services
· Statement of Purpose (SOP) Writing
· Letter of Recommendation Writing
About the Company:
Employees: 2–9
Contact: contact@taletel.com
Clutch Reviews: 4.7 out of 5
Website: https://www.taletel.com
Address: E54, Laxmi Nagar Society, Takudi Para, Jetpur, Gujarat 360370
Taletel is a subsidiary company of Write Right which is one of the top 10 content writing agencies of India. Taletel, as the name suggests believes in grasping the story and making the readers relate to it. They promise to write something captivating that a reader cannot surpass, thus making an impact. They trigger emotions and feelings to make the content more engaging and will leave you awestruck. They are well known among the students and young professionals by glamorizing their resume, SOPs and LORs..
4. Dad Of Ad : The following are the services provided:
Online Content Writing Services
· Web Content Writing Services
· Copywriting Services
· Social Media Ads Content Writing Services
· White Paper Writing
· Press Release
· Proofreading and Editing Services
· Statement of Purpose (SOP) Writing
· Letter of Recommendation Writing
Email: dadofadagency@gmail.com
Address: B-23, Asmakam Phase 1, Makarba Rd, near Torrent Power, Ahmedabad, Gujarat 380051
As the name suggests, Dad of Ad is a well-known name in the digital advertising arena. Creative advertising has been their specialty. Taking content service to a new level, they help clients complete media planning and outreach. They are equally known for offering quality content for PR campaigns as well. Having an in-house team of content experts with huge experience, Dad of Ad can be reliable enough for a whole range of content requirements.
5. Mindworksglobal: Services offered by:
Case Research
Web content
White Papers
Documents
E-mail: Ashok.zutshi@mindwerksglobal.com
Address: Headquarters: Sector 62 Noida- 201306, 5th floors, C56/47.
From last 2006 this business created quality contents. They service the consumer from all over the world located in Delhi NCR. They have an effective staff of 80 employees comprising content writers, content editors and site managers as well as editorial managers.
They give whitepaper, journals and case studies resources. Their material is specifically given by the company's USP. The creation of any products by expert hands requires only 30 minutes. Cost-effectiveness of advertising is another important aspect that gives the business more consumers.
While they generate super-speed material, they never sacrifice content quality. In addition to serving customers, they also have blog postings which reflect their way of operating and providing services.
6. Addkraft: The following are the facilities provided:
Online for digital marketing
SaaS information
Online for app providers
Professional information
Content for B2B and industry intelligence
Email: email@addkraft.com
Address: India- Present-19 Shanmuganar Salai, Chennai- 600094 Head Office
Chennai was founded in 2015 with this content development company. Not only in India but also in different locations throughout the world, especially in the USA, they have served quality material.
They have been supported by their specialist marketing providers in the US to establish a branch in CA, USA. The concentrate is largely on B2B products with high-quality goods and services numerous broad commercial units.
They also provide content creation services that concentrate on the production of company material. They also create business strategies and marketing campaigns that are justified for business development. Marketing offerings are also available.
They also focus on blog writing optimized for SEO to produce leads and crowds with content. You should also take advantage of their copying and editing facilities.
7. Contentmart: The following are the services provided:
Writing material
Forum
The material of the internet
Facts on the goods
E-books
Material in media
Email: Support@contentmart.com: password
Address: Head office: Plot No-64, Sector-44, Gurgaon-122003, India
Material Mart provides its offerings to authors in a very special way. They offer the authors bids for the project and for freelance work to be completed. They have a team of over 50000 content authors, but they are not all fixed for their businesses. They only allow efficient and skilled content authors to complete the work.
For so long, they have offered quality content writing, and the writers have been given great opportunities. Their services have unfortunately ceased since 22 August 2018. You have stopped offering offers to freelance writers and have probably begun a new project in another form that is not also available on your website.
8. Contentwritinghindi.com: Services provided by the following are:
Online material
SEO content
Newsletters
Technological details
SEO copy
Newsletters
Technical content
Online software
Online content.
Email: Info@content-writing-india.com
Address: Headquarters: Y8, EP-Block, V field, Salt Lake. Czech Republic-700091
Generally, most of India's software production firms provide software in English since they are primarily based on the country, including the whole world.
This is a new endeavour and has proven to be a promising venture among India's top ten content-writing firms. They provide online site resources, SEO material, news releases, products, articles, copywriting, editing, journey pages, product summary and product reviews.
9. Hybrid content: Services offered by:
Advertising brand
Web creation
Advertising publishing
Brochure design
Corporate marketing accessory
Email: Clientservice@hybridservice.net
Business headquarters: Opp. MMRDA, Kurla Bandra, Bandra (E) Complex. 400051 in Bombay. India
This content development firm is a distinctive reflection of its resources. While they compose and create material, they just revamp the former.
They take up and upgrade the emblem and website to make it presentable and modified.
They offer unique services that possibly are not offered by any other content writer organisation. They offer brand identity administration, website design, web hosting, e-mail hosting, web content, brochure design, business cards design, flex banner seminar marketing and printing and more.  The company's directors run a blog page which explores their unique way of serving the customers and what techniques they are using to best serve the customer.
King Content" and no reason to put it into question, suggest content writers and digital commercialization companies. In addition to optimizing the site search engine and turning prospects into active customers, the content has always been seen as necessary.
Content is used to address your customers by language marks. It must respond to trends, innovations and shifting marketing environment, and the brand would also regularly require new content to strengthen its loyalty to prospects/customers and to enhance Google.
Today there is a very high demand for a good content marketer. You may find a hand full of content writers, but it's always a hard job to get quality content. But quality contents have been very helpful to the content marketers or companies writing content. There are certain companies, like every other business in the country, that are highly qualified for providing quality and information content.
Conclusion: Therefore, the best content writing agencies in India are essential for discussion. Perhaps more relevant than creating blogs or digital media agencies is content production. In reality, no content marketing services in India or abroad can do without quality materials because the best ten content writing agencies in India offer different quality services are essential to consider. In India and abroad, there are countless content creation companies, although only some of the top 10 companies in India can be classified as the top 10 companies.