Top 3 Content Marketing Agencies in Ahmedabad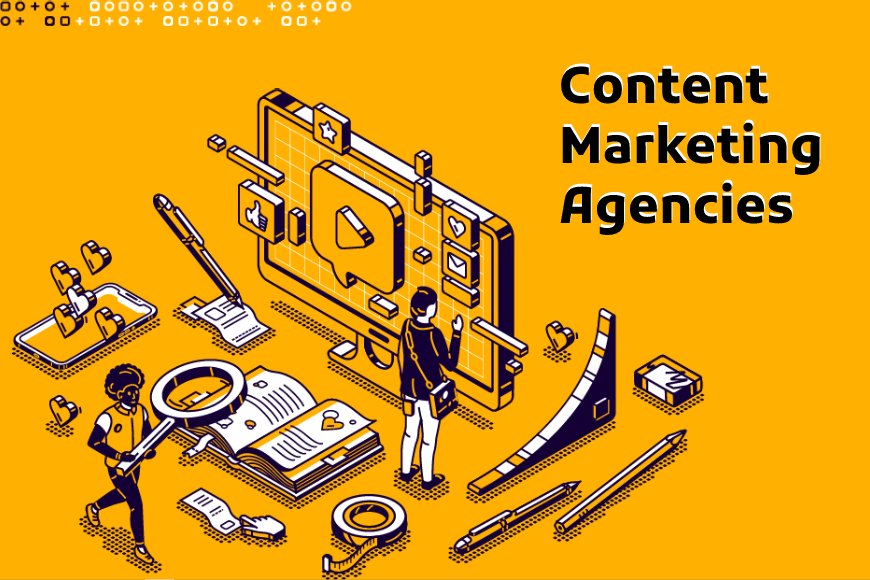 Content marketing helps drive sales by helping your customers find what they are searching for on the internet. Content also lets you enhance SEO and online visibility and it is cost-effective too.
Searching for content marketing agencies is not a daunting task as Google search can help you get a list of the agencies.
However, not all the companies you find are equally professional. In case you end up hiring a content marketing agency that doesn't deliver results and charge more, it can be frustrating. So, to narrow down your search for the best content marketing agencies in Ahmedabad, we have listed the best 3 agencies below:
Write Right
Write right proactively communicates with you to understand your goals before suggesting a content marketing plan for your business.
The agency helps create a marketing plan that aligns with your business goals and helps boost brand recognition. The content marketing campaign designed by an expert content management team helps build your domain authority and attracts more traffic to your site and drives more sales.
Content management knows how important SEO and quality content is to boost traffic and sales for your brand. Hence, the team helps develop engaging, informative, and unique content for the readers to engage in reading. The high-quality content is SEO optimized for the search engine crawlers to rank your site better.
Write right with its SEO team engage in relevant back-linking to promote the blog posts.
The agency helps you get quality writing services along with the best content marketing. The agency ensures that they meet the deadlines with every project they are allotted.
Taletel
Taletel as the name suggests helps create content that speaks about your brand. The journey your brand has sailed through, just like an interesting and engaging story that helps the readers stay on the page for long. Your audience would be excited to know about your brand story through interactive content. The content created by expert writers would connect you to your audience.
Taletel helps your brand look from the buyer's perspective which helps convert users into customers. They understand your customer base and develop content that targets your potential customers. The whole content marketing campaign is designed to meet your brand needs and can be customized to adapt to the changes.
With updated knowledge about the latest Google Algorithms, the agency integrates the essential elements of content creation and marketing to help you develop a loyal customer base.
Estorytellers
With the help of an expert team of writers, Estorytellers help you get maximum ROI. With engaging social media & blog posts, your customers will engage in your brand
The agency performs a content marketing audit to inspect and analyze the existing content on your website. It includes blogs, landing pages, homepages, etc.
The main objective behind the audit is to identify the strong and weak points and the areas where improvement is needed. The team designs a custom content marketing strategy that can be tailored to meet the target market. The content creation includes
Creation
Editing
Publishing
The content is SEO optimized, unique, and well-written content that helps your brand reach the audience. The systematic content distribution process helps share and promote your content across various platforms. It helps your brand gain visibility online.
The agency also presents the analytical reports to their clients to know the performance of the content marketing campaign.
Content marketing is not just about working on the website pages; hence the agency promotes your content with the aim to
Offer value to the audience
Help audience build trust in the brand
Bring in more conversions
More blog posts to generate maximum ROI
Use relevant keywords and adopt best SEO practices to rank your websites higher on popular search engines.
With the help of content marketing experts, Estorytellers also integrate new strategies like Infographics. Infographics offer useful information that most readers prefer to read
Videos
Estorytellers focus on visual content which is the preferred content over text. More than 54% of consumers prefer watching videos and it helps increase user engagements and leads.
Whether it is technical content, creative content, social media content, or website content, Estorytellers offer compelling content with result-oriented content marketing campaign ideal for your brand.