What Is Content Writing? Step By Step Guide On Different Types Of Content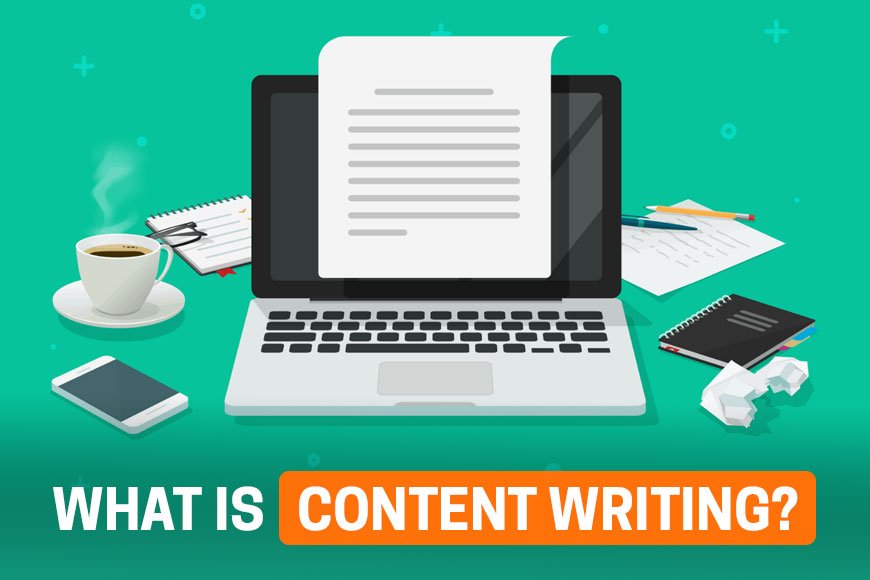 What Is Content Writing?
Another technique to generate content is through content writing. Texts are used in the communication process to generate content. While video and audio formats have advanced in recent years, content writing has been the primary means of content development since the dawn of time. Journals, novels, poems and stories, theories, and philosophies were the only written content available at first. This was much before the advent of printing culture. The introduction of print media was a tremendous step forward. It was a significant step forward in the evolution of content generation. In terms of the procedures involved, content authoring has progressed at a phenomenal rate throughout time.
Almost all sectors require content marketing in this era of the rising internet, and the majority of the information generated for such businesses is in text format.
Any firm, regardless of what it sells, will need a website in the coming years. Because having a website necessitates creating content to interact with the audience, content writers should expect a larger market in the coming years.
For marketing and promotional content, businesses rely heavily on content authoring.
Content creation has risen exponentially, as seen by the fact that over 2 million blog articles are posted to the internet every day, and what's even more interesting is that internet users are expected to double in the next 4-5 years. In the next five years, the content writing sector is expected to employ over 5 million individuals.
Many people believe that content creation is no longer relevant because the medium of communication has evolved. The internet's low cost enables easy access to advanced mediums such as video formats. However, unless the internet continues to commoditize everything, content writing will remain the primary mode of communication. Content writing existed on a large scale even before the internet. As a result, in the current era of the rising internet, the process of creating content through text has received significant traction.
Content Writing's Importance
If someone enters your site without a cause, they may be visitors but have a minimal probability of becoming a buyer. As a result, strong content provides visitors a reason to visit your site, which leads to them engaging with it and eventually becoming a customer.
First and foremost, strong content informs visitors about the nature of your business or industry. Suppose your content writer is well-versed in his target audience and can answer basic inquiries from visitors. Your material has the potential to persuade the visitor about the product or services offered. In that case, there is a reasonable probability that he will convert from visitor to client.
A decent content authoring is beneficial for search engine optimization or improving the site's ranking. The most excellent approach to reaching out to potential customers is creating content and posting it on your website. The article writer must first search for keywords that will assist him in reaching his target audience. The writer might generate material around those keywords and optimize it for search engines like Google after they have well-defined keywords and traffic to their sites.
Decent content is essential for converting visitors into clients. Good content engages visitors, and conversion occurs when visitors decide to take action and become customers.
Content will be required to launch the digital marketing campaign. Because it consists of the pages that comprise the search results and rank your site, well-defined content is one of the most crucial SEO parameters.
On social media, content is always shared. Regardless of the type of business, every company or organization has a social media account. These social media sites are utilized to promote the company. Whether it's on Facebook, Linked In, Instagram, Google+, or another social media platform. All of these social media sites help promote the material on your website.
If the mind is responsible for operating a business, the heart is responsible for creating content. Content writers are the kingmakers if business people are the kings. They don't just write 500 words; they understand the importance of headlines and keywords that will improve search ranks and the best practices and effective use of SEO.