As creatives, the Write Right team has a penchant for engaging in new and exciting projects. Our most recent endeavor? An honorary feature as a premier creative agency in Top Design Firms!
B2B market research has long been dominated by Clutch, a ratings and reviews platform. Its creators have recently launched a new business resource, Top Design Firms (TDF), where premier agencies in the field of marketing, design, or development are given the spotlight and the opportunity to be discovered by potential clients.
That TDF has highlighted Write Right is a testament to the caliber of our skill and our impact on the businesses of our clientele. Content, after all, is king. Our well-written articles can get anybody far with our expert use of audience-targeted keywords.
Over the years, we've demonstrated our strengths and TDF has acknowledged our caliber in the following areas:

"It is no less than one of the greatest milestones in our hustle till now to have accomplished this reputation across the globe in such a short time."
— Bhavik Sarkhedi, Founder of Write Right
Our 32 4.8-star ratings on Clutch, which encompass all the feedback given by our past and present clients, were also weighed in. Here are some verified testimonials: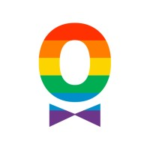 "The quality of the service has been great. In SEO, content, and digital marketing, they've done well at showcasing the best people to work with us. I'm happy with them."
— Marketing Manager, Dineout India
"I appreciate the relationship we have with each of their team members. They have been extremely personable, but remain professional in their approach to the partnership."
— Business Development Executive, Equinox Labs
Needless to say, TDF has us all on the edge of our seats. Write Right looks forward to its growth and contribution in the B2B space!
Looking for your next content marketing partner? Visit our website to know more about how we can help you!