Sample Statement of Purpose for Masters in UK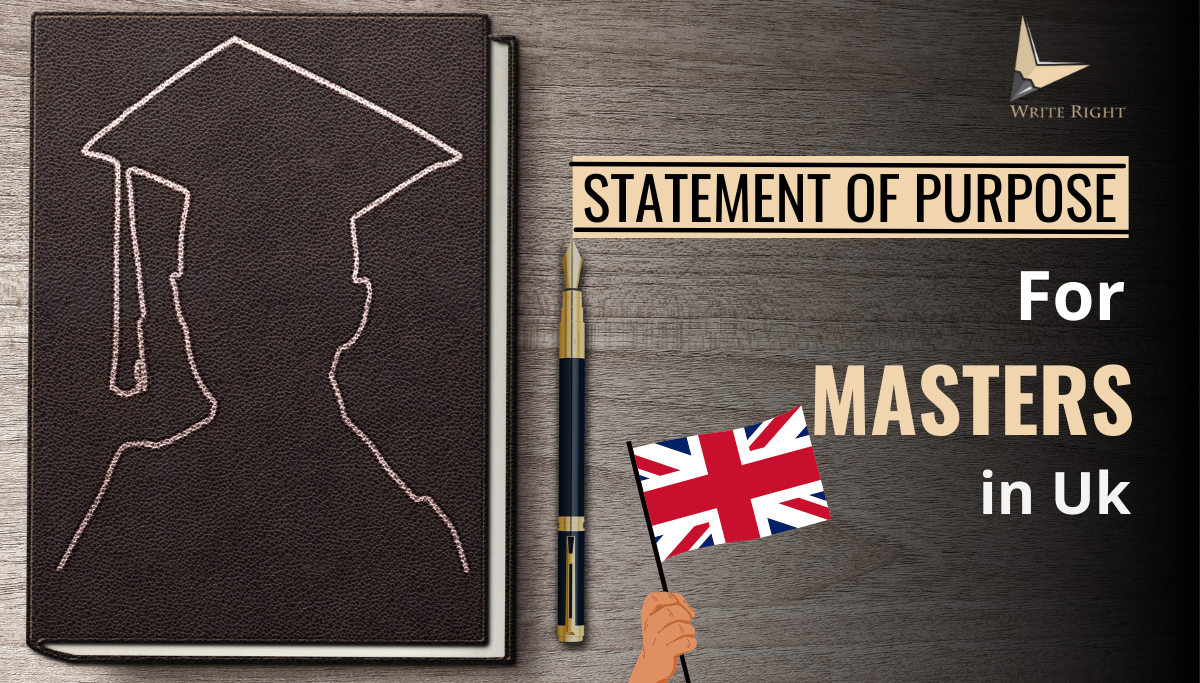 Studying in the United Kingdom is one of the many ways to become part of Europe's most dynamic, equable, and democratic capital city. It allows you to experience a diverse range of cultures, discover rich histories and unlock an array of possibilities that are not guaranteed elsewhere. We have a huge variety of things to offer; stunning scenery, modern architecture and impressive cultural heritage are just a few elements that make up this unique cosmopolitan city. Alongside your studies, you can have the pleasure to counter all the joys of living in the finest country the globe is home to! From education to a good lifestyle to a dream career, this country can be your path to a good life ahead. But, before you proceed forth to take admission, there is an enveloped chance for you to impress the admission panel. Thinking what it is? It's none other than a perfectly drafted Statement of Purpose.
A Statement of Purpose helps the student to express their objectives to the campus's admissions board. Although if academics is your loophole this chance can prove to be fruitful for you. A Statement of Purpose for masters helps your candidacy to set apart and turn the tables for good. It includes your academic accomplishments and other details which are important for the university to understand and know that they are the best candidate for this course profile.
Points to remember for a Statement of Purpose for UK Masters
Read the below-listed points to be considered while writing an SOP for UK. As known the rules of SOP writing differ between various countries, same gets under spotlight for UK as well. So, read the factors carefully to form an accurate SOP for masters in UK to assist your visa application.
Your SOP for MS should incorporate all the details that make you the ideal candidate for that university and the course you opted for.

Include all the professional and academic results in a concise form, and of not more than 800 words. Your SOP should be of well within the word count.

An SOP for the United Kingdom ought to be more related to educational accomplishment, employment experience, and accolades.

Avoid any grammatical errors and make optimum usage of terminology that is comprehensible for the admission panel in just one gaze.

Use a positive tone in your SOP, as it increases your chance of selection to the University.
Advantages of studying masters in UK
So if you decide to study in the UK, these tips will help you to make your choice and adapt faster to your new life there.
Being a hub for the most reputed and eminent universities around the globe, United Kingdom helps the student to have finest learning atmosphere and set a good stepping stone for their life ahead. With a wide range of course alternatives available you can choose the most engaging subject for adding greater value.

You can work part-time for up to 20 hours a week during term time. You can even work full-time during your semester break. With this easy transition from studying to working, you will have time to try new jobs and gain experience on the job market even before you finish your course. Working in the UK will give you great experiences, such as developing new skills, learning how to get a job, and earning enough money to enjoy college life.

Practical learning proves to be a gift wrapped in wonder for students. Using your knowledge and information acquired is put to use in the surrounding to have a deep-rooted knowledge about all the aspects. The related advantages and dis advantages turn out to be for more good and you will be able to have a greater grip on the crucial aspects of learning.

An add on feature of acquiring higher studies in United Kingdom is the post study work permits that help you implement the concept studies in the real-world and in an alike atmosphere, which furthermore, can ace your career race.
Sample SOP for Masters in UK
I would like to apply for a student visa from the UK, a country with university rankings and a reputation for high-quality education across many countries. The educational staffs of UK universities are world-class experts in their professional careers. As a result, learners gain comprehensive understanding finest innovations, as well as outstanding operational chances. The MBA provided in the UK promises to be an appropriate destination for me to pursue my master's degree, as it is a competently final course of study. As a result, my master's voyage would indeed be adequate to develop the understanding and skills required for becoming a profitable business administrator.
Completing my schooling from xx school, Delhi with merit was my first achievement in the academic field. Then, I pursued my graduation from xxx college, Delhi University in Business Management. I too represented the school tennis team in the inter college team. I top pursued an internship in business development to elevate my practical skills which further turned out to be helpful for me by enhancing my skills and boosting my confidence. These achievements have paved my way towards pursuing MBA to excel in my career.
The excellently developed course content provided precisely meets my educational standards. I would actively participate in challenging postgraduate development and project work possibilities throughout my stay overseas. Collaborating on several initiatives as a group or independently with professional supervision from lecturers will allow me to get in-depth expertise. The volume of information and practical learning exposure obtained from certain ventures would've been incredible. Moreover, the institution gives students the chance to develop industry expertise through real-world pursuits. The graduate programme of choice provides a complete, cooperative, and recognized approach which will enable me to explore using my imagination and also recent developments.
I am confident that obtaining my MBA from the United Kingdom would provide me with far more insight as well as advancement in my educational life. Not only does the college's great staff and demand for a wide range appeal to me, but I'm also interested in continuing my horizons worldwide expansion by renowned organizations. This specialization was chosen by me because of its interdisciplinary aspect, which would extend my perspectives and provide me with freedom in professional practice. Obtaining an MBA at this esteemed college will provide me with higher educational attainment under the supervision of distinguished faculty and industry professionals. Your institution would give me a changing situation that would mould me into a scholar. 
The multiplicity of the students' community would expose me to fresh perspectives, thoughts, and methods of working. I am quite certain that my scholastic achievements and experience in the field, together with my enthusiasm to conduct studies, demonstrate the dedication and enthusiasm necessary to advance a business degree at this prestigious institution. To summarise what has been said above, studying an MBA at this top institution would provide me with the possibility of receiving a higher qualification under the supervision of world-class faculty. Furthermore, learning at this institution would serve as the starting point in my profession. 
Why is Write Right the best SOP writing agency?
Working in this industry since ten years, Write Right strives to provide the best visa services. Providing the services in an affordable price range without compromising even a bit on the writing standards. An added promise is the unique and customized SOP for Masters, alongside, getting your SOP formed for the team of professionals who are specialized in forming an SOP for the UK Masters.
The bottom line
Studying at a UK university is the great opportunity for students from around the world. Being one of the oldest education systems in the world, it can be a bit tricky to find what you are looking for if you are a foreign student. So, what are you waiting for, this is your time to get your skates on and get an ideal SOP for UK Masters prepared for you which will help you excel in this race.