Check out India's most affordable pricing structure. Get 'Quality Per Word' with India's No.1 Content Writing Company.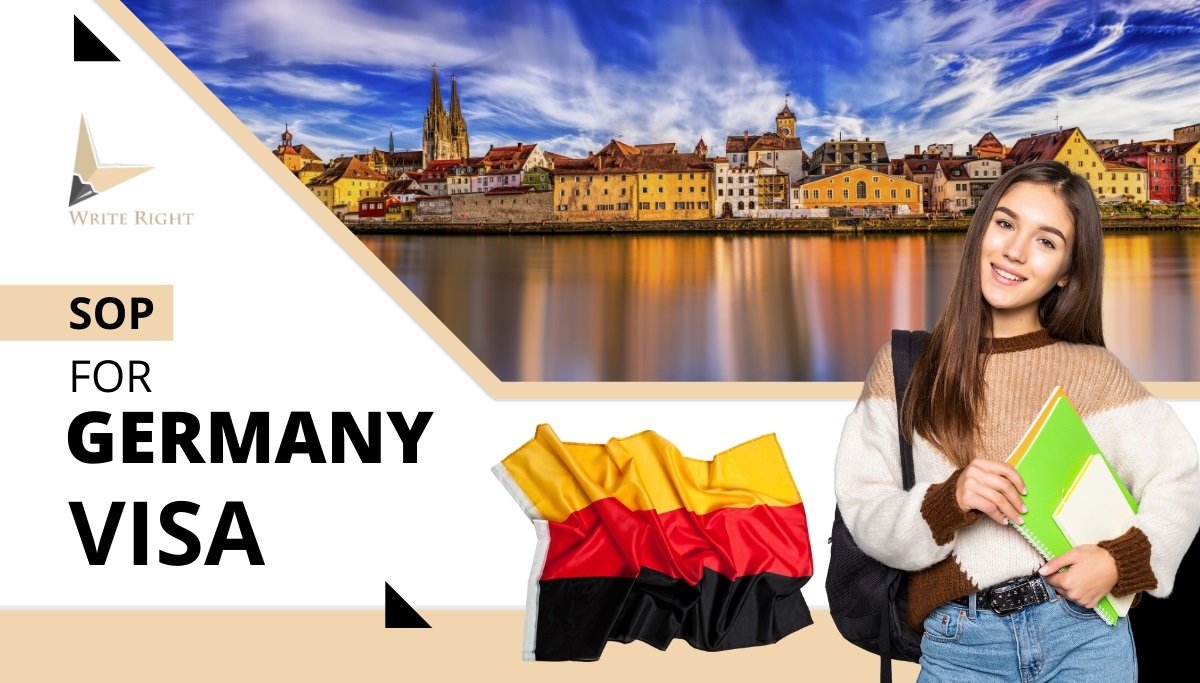 Are you impressed by the opportunities and benefits of studying in Germany? We are sure this might be the case for your presence here. In several nations of the world, thousands of students are waiting to get their student visas approved for studying abroad. In Germany, all the major cities have bustling education hubs, hence, attracting students from across the globe. As the standard of education is amongst the best in the world because its universities offer high-profile courses which start at top level and promise a bright future, Germany is the most admired place to pursue higher education.
With a number of formalities you might be engaged in, if you are you looking forward to mark your footprints in the German land, in a unique style, we have the best way out for you, a unique SOP for German University can certainly be your foremost resort. Your search ends here as we will guide you how to make a visa application that stands apart from the remaining candidates. Laying the jewel in the crown is a persuasive, well – formed, unique Statement of Purpose for Germany visa, also known as an SOP. An SOP has the power to do wonders if put to use in a virtuous way. By putting forth every detail in the most concise and commendable form, SOP brings out not only your personal and professional life, but your will to be part of that institution.
Why to seek professional help from SOP writers for Germany visas?
If you're wondering why exactly you need help with a Visa SOP for Germany, there are many reasons for this. In fact, for those students who want to study in Germany, it is foremost their visa approval that matters the most. For this reason alone, the applicant needs to make sure that the SOP for German visa is up to the mark in terms of all sections; from content and context, to structure and formatting. In addition, the applicant's profile needs to coincide with all the instructions that appear on the Germany Visa form. So, it becomes really tedious for an individual to work on all the parameters for creating the best SOP, hence, here comes to the picture frame the need for expert writers that have the potential to turn your dreams into reality and make you accomplish everything you are longing for!
Furthermore, they have a keen eye to detail and ponder on all the crucial elements of a nicely formed SOP and hence, there is no chance they can miss out anything. At the same time, every country has a unique requirement and set of guidelines to be fulfilled before penning an SOP, and SOP format for Germany as well is distinctive, so, it might not be possible for you to be acquainted with all the requirements. Moreover, this is not as easy as it sounds, so, it's better to reach out for expert help, for preparation of an SOP for Germany student visa.
Importance of a good SOP for
Helping you land into your dream college is not the only importance an SOP has. A well-formed SOP also stands you the chance to make your first impression last with the faculty. An SOP is pivotal as it helps the University understand your personal and professional details, achievements and the career path.
Reasons to choose us as your SOP partner
From promising quality SOP to being a home of writers which are much qualified and have deep – rooted, writing SOP which can shine the brightest is our specialty. Considering the importance of a Statement of Purpose for Germany here we are with some convincing reasons pertaining to why Write Right is the most suitable SOP writing services:
Our service is affordable for everyone
We are available for every time zone, so that you can always contact us.
We are committed to delivering high quality and fresh SOPs
We are creative in work and our writers are aware of all the tips, tricks and trends of an SOP
Your data is safe and secure with us
We have specialized Germany visa SOP writers who are expert and experienced in the domain
Timely delivery of your SOP is our responsibility
No matter you require an SOP for MS in Germany or an SOP for masters in Germany, the team of skilled writers is capable of producing the choicest results in both the aspects. So, start your journey with one of the finest content writing agencies in the world, as we ensure your SOP for Germany visa will have a long lasting impact.
With 2000+ reviews, the highest by any content writing services provider, Write Right is India's No.1 Content Writing Company.
Contact The Right Team of Write Right
For job applications, please don't fill this contact form, it won't be considered, Go Here Instead.